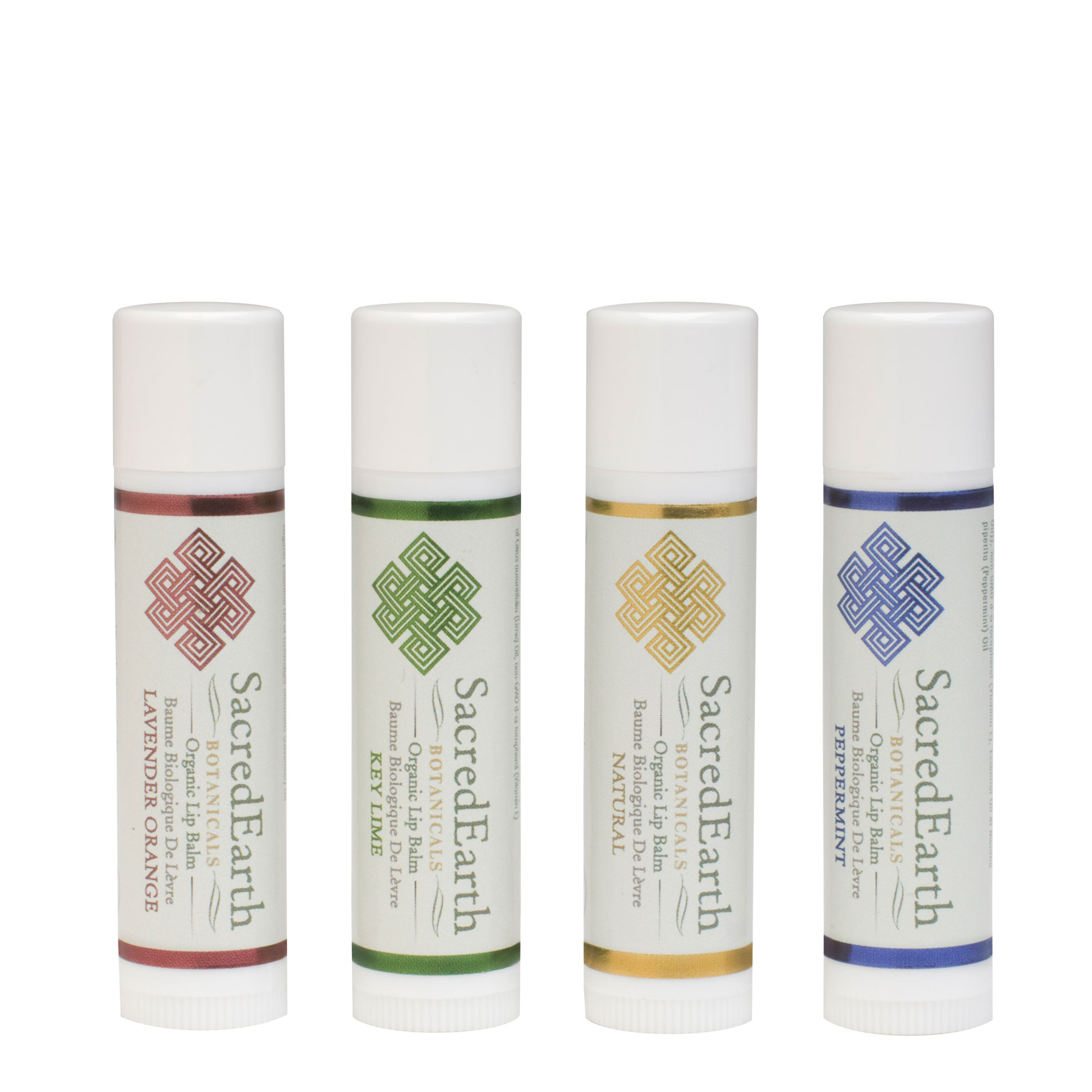 Key Lime – Vanilla planifolia Extract (Certified Organic Vanilla planifolia Beans Infused in Organic Helianthus annus (Sunflower) Oil or Organic Carthamus tinctorius (Safflower) Oil), Organic Apis mellifera (Beeswax), Organic Cocos nucifera (Coconut) Oil, Organic Calendula officinalis Extract (Organic Calendula officinalis Flowers Infused in Organic Helianthus annus (Sunflower Oil)), Organic Essential Oil of Citrus aurantifolia (Lime), non-GMO d-a tocopherol (Vitamin E)
Lavender Orange – Organic Helianthus annus (Sunflower) Oil or Organic Carthamus tinctorius (Safflower) Oil, Organic Apis mellifera (Beeswax), Organic Essential Oil of Citrus Sinensis (Orange) Oil, Organic Calendula officinalis Extract (Organic Calendula officinalis Flowers Infused in Organic Helianthus annus (Sunflower Oil)), non-GMO d-a tocopherol (Vitamin E), Organic Essential Oil of Lavandula officinalis (Lavender) Oil
Natural – Organic Helianthus annus (Sunflower) Oil or Organic Carthamus tinctorius (Safflower) Oil, Organic Apis mellifera (Beeswax), Organic Calendula officinalis Extract (Organic Calendula officinalis Flowers Infused in Organic Helianthus annus (Sunflower Oil)), non-GMO d-a tocopherol (Vitamin E)
Peppermint – Organic Helianthus annus (Sunflower) Oil or Organic Carthamus tinctorius (Safflower) Oil, Organic Apis mellifera (Beeswax), Organic Calendula officinalis Extract (Organic Calendula officinalis Flowers Infused in Organic Helianthus annus (Sunflower Oil)), non-GMO d-a tocopherol (Vitamin E), Essential Oil of Mentha piperita (Peppermint) Oil
SacredEarth Botanicals® lip balms have been handcrafted in small batches using only the finest USDA Certified Organic oils, beeswax and essential oils available. All of our lip balms contain Vitamin E and rosemary extract for a foundation of true lip therapy. The unsaturated nature of our base oils act as free radical scavengers while the vitamin E and rosemary extract quench the free radicals, leaving lips soft, supple and nourished. Together they are nature's answer to healthy lips.
Certified Organic Sunflower Oil – Sunflower oil can retain moisture in the skin. Studies have shown it may also provide a protective barrier that resists infection.
Certified Organic Beeswax – Beeswax is the only animal ingredient we use. It is used as a thickening agent. It has emollient, soothing and softening properties and helps the skin retain moisture.
Certified Organic Calendula Extract – Calendula (marigolds) assist in the treatment of minor skin disorders such as cuts, scrapes, and minor wounds. The oil has anti-inflammatory properties and temporarily relieves the symptoms of inflamed and irritated skin conditions. Because of Calendula's many wonderful properties we have chosen to use it in all of our lip balms.
Certified Organic Flavors – We use only certified organic essential oils to flavor our lip balms. The only exception is our vanilla flavor, which is made with real organic bourbon quality vanilla beans.
Rosemary Extract & Non-GMO Vitamin E – Rosemary extract and Vitamin E are natural preservatives that work to quench free radial activity.
Material Safety Data Sheet: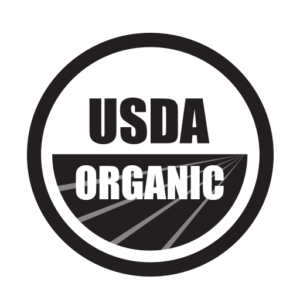 The word organic refers to the growth, processing, and packaging standards of an agriculture product. Organic products have been grown under the supervision of the USDA via a regional certifying agency. Current regulations forbid genetically altered or engineered products in the growth or make-up of the plant. The processing and packaging must meet a standard of cleanliness similar to that of kosher certification. No irradiation or fumigation is allowed in this process. The purchase of organic products helps fuel an economy that ultimately benefits your body, the farmer, and the earth.
Organic Lip Balm Assortment – $3.99
Organic Lip Balm Key-Lime – $3.99
Organic Lip Balm Lavender-Orange – $3.99
Organic Lip Balm Peppermint – $3.99
Organic Lip Balm Natural – $3.99